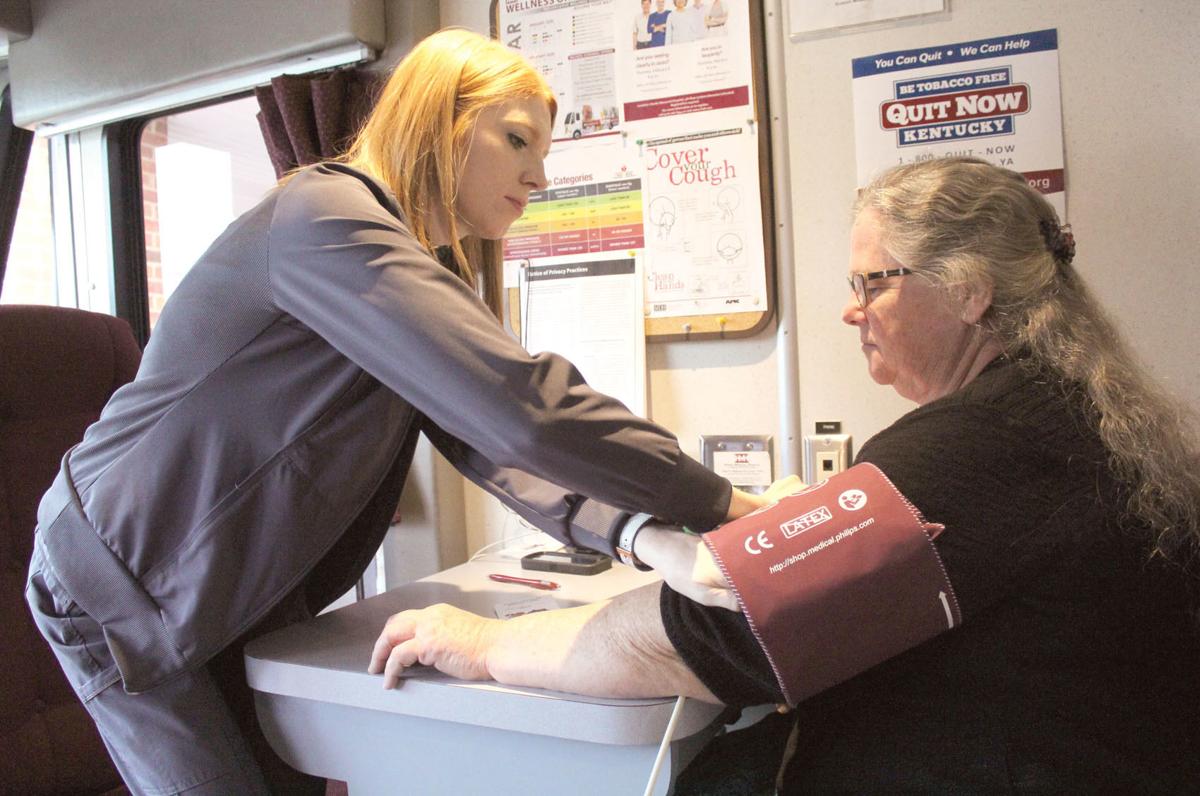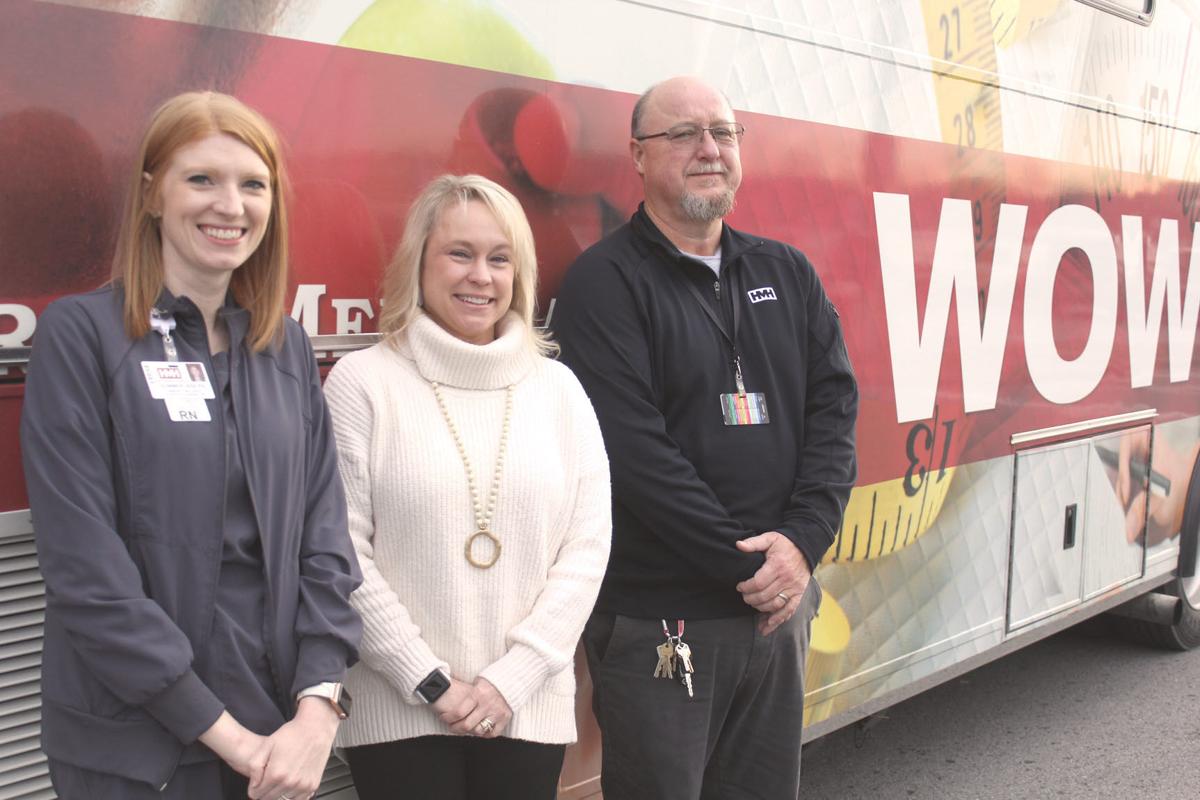 Twice a year, Cheryle Beauchamp can be found on Hardin Memorial Health's Wellness on Wheels mobile health unit.
The Eastview resident's most recent visit was Wednesday while the unit was parked at Kroger on Dolphin Drive in Elizabethtown. In the past, she's attended it in Bardstown and Leitchfield.
"I like to know my numbers maybe more often than what the doctor checks," she said. "It also tells me sometimes if I need to call (my doctor's) attention to something because even though I may get lab work once a year, things change in between."
The 40-foot, state-of-the-art mobile unit, which has a little more than 89,000 miles, has been providing preventative health care services and wellness screenings to residents in Hardin, LaRue, Meade, Nel­son and Grayson counties since 2000.
The primary goal of Wellness on Wheels is to encourage patrons to become aware of personal risk factors through early detection and health promotion by providing health screenings and educational resources to those who might not have effective transportation to other sites.
Staffed by registered nurses, the mobile unit provides health screenings and assessments at school sites, business and industry locations, and community events. The unit features a reception area, lab area for screenings and examination rooms for privacy.
The screenings include blood pressure, body mass index, cholesterol panel, blood glucose, health risk appraisals and more. An anemia screening costs $5, a cholesterol panel costs $20 and a thyroid screening costs $15. The other tests are free.
Mobile unit registered nurse Katie Sandidge said the results are instant, which is one of the aspects Beauchamp said she liked best.
On Wednesday, Beau­champ participated in all the screenings, except for thyroid. She said mobile unit registered nurse Summer Cruse provided her with health literature and advice. Beauchamp said it's well worth the visit.
"People don't realize what is here," she said.
Sandidge said on an average morning, setting up from 7:30 a.m. to noon, they have about 10 to 12 people visit.
Over the last 20 years, the mobile unit has provided more than 14,500 blood pressure tests, 7,000 blood glucose screenings, 6,800 cholesterol panels and more than 14,800 total clinic visits, officials say.
Sandidge said some people have become regulars of the unit when they park at certain locations, allowing the nurses to establish a relationship with them.
Throughout the years, Sandidge said they've also made it a point to be seen throughout the community, participating at numerous community events. In 2005, the unit traveled to Moss Point, Mississippi, to help aid in the aftermath of hurricane Katrina. They were there six days.
Looking into the future, Sandidge said they'd like to see the unit's reach grow even more and maybe visit all 10 counties within HMH's coverage area.
If a client does not have a health care provider, Sandidge said WOW provides resources and a list of possible providers. She said the mobile unit is not a replacement for a physician visit.
"This is preventative screening and education about wellness," she said. "If some numbers come up that we are concerned about, we highly encourage them to see their doctor."