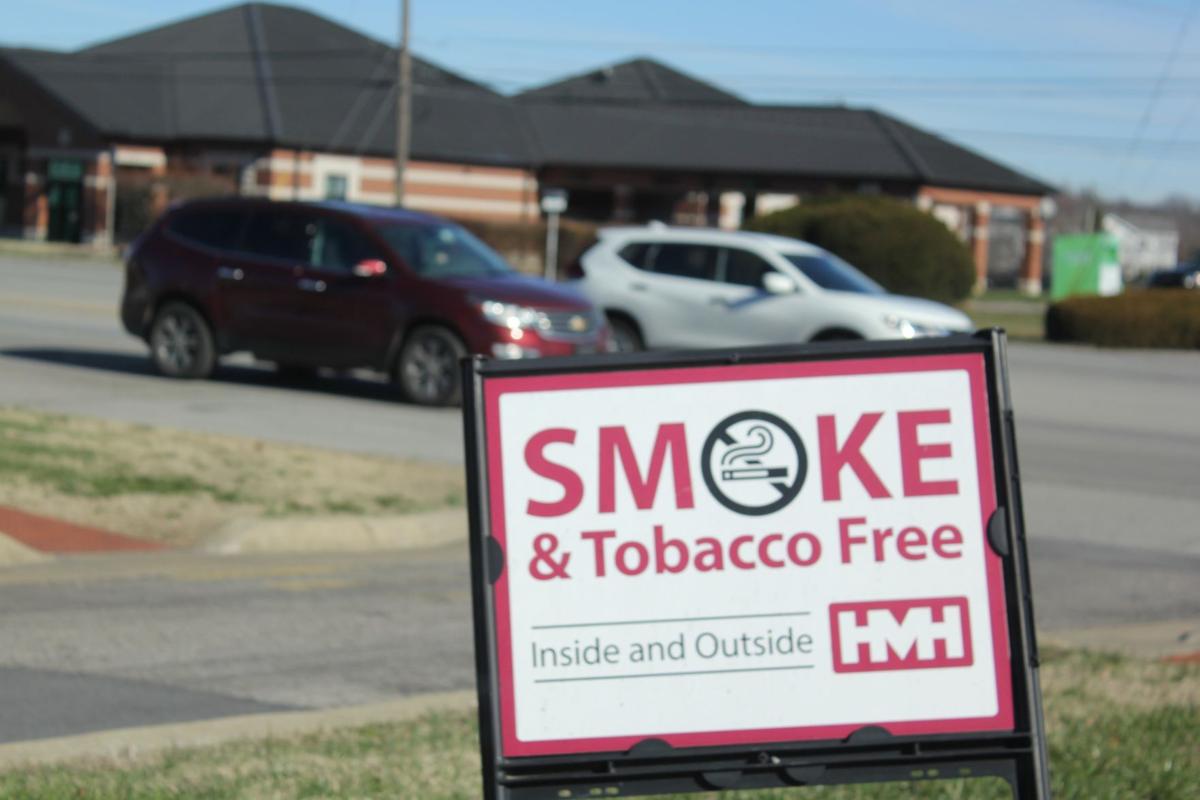 Hardin County is ranked as one of the healthiest places to live in the commonwealth, according to a recent study conducted by SmartAsset.
Hardin was ranked 8th, having among the best scores of Kentucky's 120 counties in adult smokers – 19.9 percent, adult obesity – 35.4 percent and uninsured rate – 5 percent.
Lincoln Trail District Health Department Health Promotion Mana­ger and Public In­for­ma­tion Officer Terrie Bur­gan said residents might be surprised at what factors into a healthy community or lifestyle.
She said research indicates that health care only contributes about 10 percent to overall health. Physical environment, social and economic factors contribute more than 50 percent. She said these factors are known as Social Determinants of Health, or SDOH, which are defined by the Health Resources and Services Administration as the conditions in which people are born, grow, live, work and age.
"In other words, there is more that impacts a person's health than health care," Burgan said in an email.
"For example, we know that poverty limits access to healthy foods and safe neighborhoods and that more education is a predictor of better health," she said. "We also know that differences in health are striking in communities with poor SDOH such as unstable housing, low income, unsafe neighborhoods or substandard education. By applying what we know about SDOH, we cannot only improve individual and population health but also advance health equity, according to Centers for Disease Control."
Hardin County also was ranked highly by the Lincoln Trail Re­gion­al Community Health Assessment, which is completed by the local agency along with Breck­inridge and Gray­son County Health De­part­ments. Hardin was in the top three statewide for all of its indicators, which include primary care physicians ratio, adult immunization coverage, percentage of uninsured adults younger than 65, percentage of children uninsured younger than 19 and poor mental health days.
Dr. John Godfrey, Har­din Memorial Health vice president and chief medical officer, said the "community has many primary care physicians and advanced practitioners who develop long-term, trusting relationships with their patients."
"This type of physician/advanced practitioner-patient relationship fosters better health outcomes sustained over many years," he said. "In addition, the medical and surgical specialists in our region are capable of managing complex patients and their many complications alongside the primary care providers."
In addition to the available health care in Hardin County, God­frey said the community is educated as a result of excellent high schools, Elizabethtown Community and Tech­nical College, and the Western Kentucky Uni­versity extension available at ECTC and on Fort Knox, along with Mc­Ken­dree University in Radcliff.
"We know that when education is highly valued, as it is in Hardin County, so are healthy lifestyles with a focus on wellness," he said.
Another reason Hardin County is ranked high in health is the variety of options to pursue recreation and physical fitness, Godfrey said.
"Whether it be the outdoor parks or trails such as Freeman Lake, Saunders Springs, the Greenbelt Trail System, or the multitude of fitness gyms in the area, people here value their ability to get out of the house, enjoy nature and keep themselves physically fit," he said.
Godfrey also noted how Hardin County was progressive in the state of Kentucky in its adoption of smoking regulations prohibiting smoking in enclosed public places, places of employment and outdoor stadiums and arenas, which has put an emphasis on smoking being one of the unhealthiest activities people can engage in.
"This hopefully is stimulating people to cut back their tobacco consumption, if not quit altogether," he said.
Burgan said studies have shown the implementation of smoke-free laws and policies can increase cessation and reduce smoking prevalence among workers and the general population.
"We continue to work with community partners to advance policies that will counter negative health behaviors," she said.
The Lincoln Trail Dis­trict Health De­part­ment also provides initiatives, such as the Women In­fant and Children program; Health Access Nur­­turing Development Ser­vices; and, partnering with Warm Blessing soup kitchen to implement the Ride to Independence program, to help counter negative health behaviors.
Ride to Independence helps transport individuals to work and health appointments.
"Employment can improve health by increasing social capital, enhancing psychological well-being, providing income and reducing the negative health impacts of economic hardship," Burgan said.
Oldham, Shelby and Fayette counties took the top three spots as the healthiest places to live in Kentucky, according to the SmartAsset study. Other counties included in the top 10 are Boone, Warren, Calloway, Lyon, Woodford and Scott.
The calculations for the study were derived by using data from County Health Rankings, according to A.J. Smith, vice president of financial education at SmartAsset.
Results were compiled by weighing out metrics at 50 percent weight for length of life, 30 percent for health behaviors and 20 percent for health care access before indexing so that higher values reflect the healthiest places.
"We release these studies to get people thinking and talking about personal finance decisions, like planning for retirement, buying a home or purchasing life insurance," Smith said in an email. "We published this study to allow people to take a county-by-county look at the health behaviors and outcomes that tend to factor into life insurance rates.
"Our mission is to help people make smart financial decisions, so we hope this gets people thinking about their finances," he added. "Since an individual's health plays a part in how much one pays for life insurance, this information can help inspire them to focus on their own health and finances."